Expand Your Reach, Be a Greater Contribution
Receive More Money, Time & Freedom!
Are you a HEALTH coach, healer, or practitioner?
Desire to reach your DIVINE CLIENTS and be a greater CONTRIBUTION in the world?
Receive more MONEY for your work but know something deeper is holding you back?
Would like to take your business virtual so that you can have more FREEDOM?
Know FEAR of being seen or technology is keeping you from the amazing business of your dreams?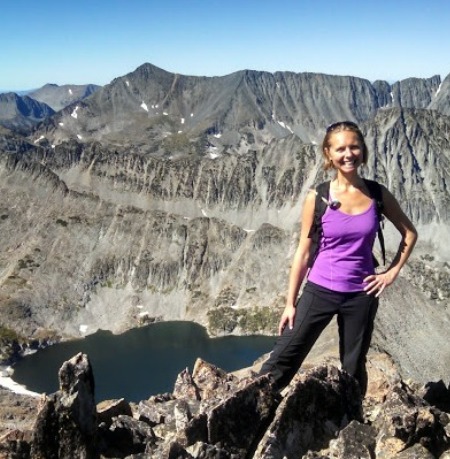 I'm Tanya Penny, Abundant Life & Biz Coach, and I'm here to tell you that you can grow your health or healing business with relative ease, fun & flow. In 2013 I took a leap of faith and let go of my successful brick & mortar Occupational Therapy business & started my virtual healing & coaching business. I went from $36k to making $100k in just 2 years. I now work 60 hours a month, have complete freedom to set my schedule, run my business from the location I choose, & get to support my divine clients all over the world to grow their biz, heal & fully live their lives of passion & purpose.
Whatever your dream life and biz is, YOU can have it!!!
xoxo Tanya 🙂
P.S. Learn more about me and my coaching in the Sacred Biz Blueprint workshop.
I'm so glad I allowed myself to take the plunge...
I was on the fence about working with Tanya because of the investment, but I'm so glad I allowed myself to take the plunge. It's been worth every penny. What I like about her program is the attention to personal healing as well as growing your business. We literally go back and forth each session between work and personal. Tanya is excellent about keeping me focused and on task, and I always hang up with a deep sense of compassion for myself (I'm a recovering perfectionist), and inspired action steps to work on between our sessions. Since working with Tanya, I now have a beautiful website (with my picture on it!) Being seen is a huge issue for me. I blog once a month, have coaching packages that I offer, and have taken on enough clients to grow my confidence. I created a free gift, have done an event, grown my list, and am slowly but surely putting myself out there in bigger and bigger ways. It doesn't sound like much, but I have two active kids and a big life to manage, so, believe me, it's a LOT. I have been using a lot of sexy excuses not to pursue my dreams and passions, and am so grateful to have Tanya to process it all with, plus she has taught me valuable tools to help me move forward. I'm excited to see what's next for me - both in my personal healing, and in my business. Thank you, Tanya, for being you.
Your Program Includes
Your program includes private sessions with Tanya, inspired actions & email check-in's between sessions, audio library (audio lessons + guided meditation practices), a retreat (optional), plus lots of bonuses – including the Vibrant Body & Abundant Life Mastery program.
The first step is to schedule a time to talk.
We will discuss your biz concerns, area(s) of breakdown, and your desires. Based on that, we'll talk through the best program option for you. Please fill out the short questionnaire and I'll contact you in 24 hours (72 hours if the weekend). I look forward to connecting with you soon. Tanya 🙂
Tanya has taught me invaluable skills to take my coaching practice to the next level.
Tanya has taught me invaluable skills to take my coaching practice to the next level. Her coaching has enabled me to begin launching my first virtual class, something I was not confident to do before working with her. Tanya's sensitivity as a healer as well as her business coaching is a powerful combination. Her insights into my business have helped me reach beyond where I was considering going at this stage. She sees right where you need to go next with your business and can confidently coach you on the steps and techniques she's used in her own highly successful coaching practice. I am so appreciative of my work with her."
Jeannette Hill
Intuitive Spiritual Counselor and Soul Purpose Coach
Healthier life balance, more energy, focus, and creativity in my business…
I have had such a great, life-changing experience coaching with Tanya Penny and using the Therapeutic Meditation Process(TMP)®. She has helped me to gain clarity and a sense of direction in transforming my personal life and business, as well as creating a healthier life balance with more energy, focus, and creativity. She has also taught me tools to easily break through self-limiting beliefs so that I am more confident in running my design business with balance— which in turn has helped me to attract my ideal clients and accept projects that are both lucrative and fulfilling. I highly recommend coaching with Tanya Penny if you are ready to take your life and your business to the next level."
Amy GreenSky
GreenSky + Co.
Boost my confidence & enroll more ideal clients with ease...
Working with Tanya Penny and her Business Class Mastery program has been very empowering. She took the guess work out of how to offer virtual classes and simplified the process, making it very easy to do. The audio lessons and 1:1 coaching have supported me to grow my business and boost my confidence. I am enrolling more of my ideal clients with relative ease. In addition to the business aspect, Tanya has helped me greatly improve my time management and life/work balance so that I am also creating the lifestyle that I truly desire.
Cathi Ketterling
Longevity Health Coach
My anxiety levels have plummeted…business has never been better!
My life has changed in the four weeks I've been taking Tanya's virtual program. My anxiety levels have plummeted, I've made huge strides in my self-esteem and business has never been better! In the month that I've been working with Tanya and using T.M.P.®, I've signed three new clients and have meetings with two others next week. And that's with me on vacation for a week! If you have the opportunity to take part in Tanya's virtual program or work with her one-on-one, do it! You will be amazed at how your life will transformed personally and professionally."
Rebecca Watson
Content Artist and Social Media Consultant
| | |
| --- | --- |
| | Tanya Penny, Self-Love Catalyst, Abundant Life & Biz Coach, teaches, empowers, and supports healers, coaches, and creatives to break through your fear & self-doubt, heal chronic illness and trauma, SO you can step into self-confidence and create a healthy body & lifestyle TO live fully your purpose AND the abundant life of ultimate freedom that you were born to live! After struggling for 20 years with anxiety, weight, and abuse, Tanya was diagnosed with Multiple Sclerosis. She started searching for the root cause of it all, tried many healing modalities, and created Therapeutic Meditation Process which has helped her to heal her body PLUS live her life of purpose and passion. Because of the profound transformation she experienced, she is devoted to supporting others to heal, live your purpose, and create the abundant biz & life of your dreams. Find out more about Tanya and her work HERE |