The Divine You Retreat
Maui, Hawaii
February 3-8, 2024
Imagine… Coming together in magical Maui to
Connect and Cultivate Health, Happiness & Abundance.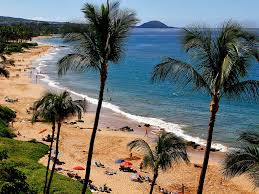 Does your dream life include not only having a healthy, balanced body and mind, but also living a life of purpose and passion?
Where you wake each day with a sense of peace, an abundance of energy & confidence… while living a life you love?
Truth: These aren't just dreams — they are a yearning from your heart.
They are a calling from your soul… "You can heal and have all you desire: vibrant health, complete self-acceptance, supportive relationships, fully living your passions & purpose".


This Retreat Is For You If
You feel overwhelmed, exhausted, and want time to NURTURE you
You want to fully ACCEPT yourself and CONNECT with your soul's desires
You are ready to HEAL an illness or past trauma on a deeper level
You want to create a lifestyle with more BALANCE & EASE
You have a relationship, money, or career struggle, and desire to SHIFT it
A Sneak Peek Into Your Retreat

We start our journey together in the afternoon by gathering outside at my oceanfront space for a meditation to connect with ourselves, each other, and the ocean/land. We'll then share our retreat intentions and any fears that are arising, plus what we would like to release & receive during this retreat. We will end with a Journey that will give you guidance on what life area and past wound you are being called to heal during the retreat so you can more fully love you & co-create the life you desire.
Over the course of this retreat, you'll:
Cultivate more self-acceptance, love & worth
Learn tools to relax your body and mind
Discover & plant the seeds for your Soul's desires
Understand the messages of your body symptom or illness
Acknowledge, feel & release stuffed emotions
Explore & shift limiting beliefs and fears
Heal deeper layers of your past wounds and trauma
Co-create your "Self-Nurture Blueprint"
Connect more deeply with the power of your Soul & Something Bigger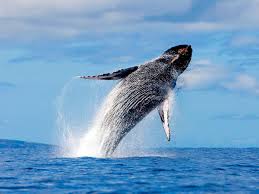 After the first day, we'll have a (2.5-3) hour group session in the morning, and a (2-2.5) hour session in the late afternoon or evening that will include: meditation, gentle yoga, a lesson, reflect & write exercises, discussion/sharing, deep healing processes & tools. These sessions will take place outside (weather permitting) at my oceanfront space – being in nature is so important to healing & staying healthy.
You'll have a break for several hours each day to eat, swim, process, nap, snorkel (or other water sports), and integrate.
On one of the days you'll also have the option of going on an whale watching tour with me (December – April is whale season)! We have had AMAZING whale encounters every single year.
We will meet for an ocean sunset & dinner at a delicious restaurant the first and last night of the retreat. All other meals are on your own.
Your Divine You Retreat Includes
(26) hours of small group sessions
(2) live 60- minute virtual group coaching calls (pre & post-retreat)
A personalized, guided Therapeutic Meditation practice (MP3 download included)
Deep healing experiences, processes & tools
Daily gentle therapeutic yoga
Energy Work
Hours of free time each day to: swim, nap, snorkel, reflect, integrate, etc.

BONUS #1: Connect with The Divine You Program (Virtual Program)
BONUS #2: A copy of my Connect with The Divine You Journal

Retreat does not include: airfare, transportation, lodging (Roommate on request), meals, sightseeing/tours.

Investment

$2200 — Payment Plan Available
$3200 Retreat + Therapeutic Meditation Process Teacher Certification

Read the guide for more details. Email tanya@tanyapenny.com for questions and to sign up. Retreat limited to 5 courageous Souls.


*Can't make Maui? Join me for different Retreat or for the Virtual Program.
**Earn CEU — Occupational Therapists & Coaches- email for details tanya@tanyapenny.com