Virtual Program
Hello,
Are you experiencing anxiety, depression, excess weight, pain, or chronic illness?
Perhaps you often feel stressed, exhausted, or have trouble sleeping.
Maybe you have a relentless inner critic, lack confidence, or have difficulty making decisions.
All of the above are signs that you are disconnected from your true self.
Disconnection happens for one or more of the following reasons: doing too much, trying to please others, trying to be perfect, and experiencing past trauma or abuse.
"Connecting with The Divine You" is your foundation for health, healing, and happiness.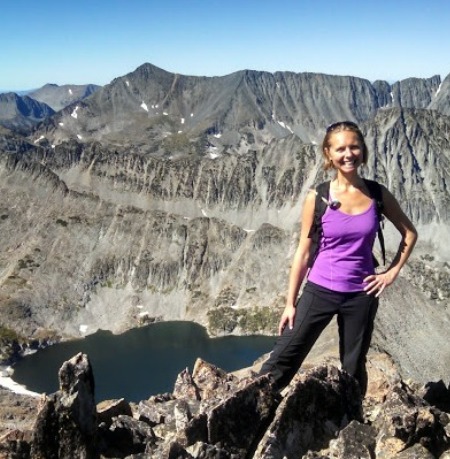 I'm Tanya Penny, OTR, Vibrant Body & Abundant Life Coach. I empower, teach, and support you to fully connect with, accept, & express your true Self so you can heal chronic illness and past trauma using my mind-body-spirit process.
For 25 years, I experienced anxiety, depression, pain, and carried extra weight. In 2004, I was diagnosed with Multiple Sclerosis. That was my wake-up call that there were some deeper issues in need of love, attention, and release, that medications, lifestyle changes, and medical interventions couldn't touch. It wasn't easy (I had to peel back the layers and really look into my self) and it wasn't quick (it took years), but I healed. I believe there is a place and a time for doctors and Western medicine, but if you are 100% committed to healing all areas of your life, your soul is called to go on a journey as well.
Now, I teach the Therapeutic Meditation Process™ (T.M.P.), trusting that it will find its way into the hearts and lives of those who need it, and are ready to take the journey.
I look forward to guiding and supporting you on your journey.
xoxo Tanya 🙂
P.S. If you are new to me & my work, learn more about the Therapeutic Meditation Process here.
What you'll learn in this program
In this program you'll learn the powerful Therapeutic Meditation Process® (T.M.P.). With this process, you'll learn how to connect with and accept all parts of you, listen to your body's messages, feel and release toxic emotions, discover and shift limiting beliefs, and connect more deeply with Something Bigger, so you can heal and co-create the life you truly desire- health, love, money, spiritual connection, and living your passions & purpose.
Cultivate Self-Acceptance For All Parts of You

Most of us have been conditioned to judge, criticize and reject our true Self. Learn tools to accept all parts of you- your desires, body, emotions, thoughts, and power to heal, stay healthy, and feel happy.

Discover & Plant Seeds For Your Desires

Take time to discover what you truly desire in all 7 areas of your life – self-love, health, relationships, spirituality, passions, money, purpose AND then learn tools to support you to receive them in divine time.

Relax and Release with Your Breath & Body

Your breath and body are barometers that let you know when you are in or out of balance in your life. Learn how to listen to and use them to relax your mind and release physical stress from the body.

Listen To Your Feelings & Emotions

Learn how to listen to and understand your body's feelings and symptoms (pain, fatigue, thyroid issues, weight, autoimmune disorders and other illnesses), plus healthy ways to acknowledge, feel and release your emotions so you don't continue to stuff or store them in your body (and create illness). You will learn the basics of mind-body healing philosophy in this lesson.

Discover & Shift Your Beliefs

The beliefs we hold about ourselves, health, love, money, purpose, passion, and spirituality creates our current reality. Most of the time we are not aware of these beliefs that hold us back from having what we desire. Discover your limiting beliefs and learn tools to shift them, so you can heal & co-create the abundant life you long for.

Connect with Your Power & "Something Bigger"

Not being fully in your power and connected to your "Something Bigger" (Universe, God, Nature, etc.), can cause you to feel depressed, helpless, alone, and can also create a lot of stress, anxiety, and even illness. Learn tools to use daily to step into your power, connect more deeply with your "Something Bigger", and follow your guidance.
What's included
(3) 90 minute live virtual group classes
(6) 60 minute audio lessons and outlines
(5) Guided Therapeutic Meditation Practices (8 to 30 minutes)
(3) Private coaching emails with personalized guidance from Tanya
Private online community for ongoing support during the live program months
Lifetime program access – (3) live classes a year (March – May)
How it works
Once you purchase the program, you'll have immediate access to all your guided therapeutic meditation practices, mini-practices, audio lessons, and other resources to support you to connect, accept & heal.
We'll meet for three live virtual classes to discuss the self-connection areas & tools you learn in the audio lessons. You can ask me questions and receive personalized coaching on your health (and other life areas). If you can't attend live, you can email me questions and listen to your answers when you download the class.
2019 Live class dates: March TBD @ 4pm Pacific, April TBD @ 11am Pacific, May TBD @ 4pm Pacific.
You can send me (3) emails with questions about the program content, your health concerns and life breakdown's, etc. I will then record and email you a 5-10 minute audio MP3 with personalized guidance.
Once you purchase the program, you receive lifetime access to the materials and 3 live virtual group calls every year (March – May). You'll also receive bonus calls + downloads throughout the year. The (3) private coaching emails are only for the first year of the program, but you can purchase additional coaching emails each year.
Yes, I'm ready to connect, accept, & heal.
| | |
| --- | --- |
| 1 Simple Payment of $228 | 3 Payments of $88 |


*Vibrant Body & Abundant Life Mastery (This program included)
**Connect With The Divine You Retreat OR Certification (This program included)
*** 27 – 7 CEU — Occupational Therapists, Psychologists & Other Health Professionals. Details here.


Want to work with me privately, too?
Many people also want to work with me privately to address what's going on in their health and lives. I truly love to do this as it gives you the best (and fastest) results. If you'd like more personal attention as you walk along your healing path, I have a few spaces open at this time. In addition to all in the group program above, this option includes my support and accountability on your path to healing illness, past trauma or any area of your life that's in 'breakdown.' I'll walk with you as you connect the dots, shine light on what you are ready to see, and support you to make changes that will move you forward on your path to healing, health and happiness. I'll be your cheerleader and your confidante, encouraging you as you discover your own answers on your journey to healing.
This option includes all the above, PLUS (2) 50 minute one-on-one sessions (phone or Skype), (1) private email a month for (3) months with guidance from Tanya, (3) months of energy work, The "Release The 3P's" audio program, and a signed copy of Connect with The Divine You Book.
| | |
| --- | --- |
| 1 Payment of $778 | 3 Payments of $278 |
Tanya helped me more in a few weeks than others have in years...
I highly recommend working with Tanya! She has helped me more in a few weeks than others have in years. I had been suffering from grief, physical health problems from Multiple Sclerosis, and past trauma issues while also transitioning from my day job to my own business. It all came up! Once she introduced me to her mind-body healing tools most of my symptoms stopped almost immediately. It was like my spirit finally felt heard and no longer needed to scream for attention.
I have also had more clients sign up to work with me in 2 weeks than I had been getting per month. I plan to continue working with Tanya. Life is always changing and it's nice to have someone right by your side to support you. Thank you Tanya, for everything you've done to help me find my road to happiness.
Katy Costa
Holistic Health Coach
The missing link in my healing process...
It has been a mind-blowing experience to see and feel the difference after working with Tanya for only 2 months. My level of anxiety went from extremely high to almost non-existent. I feel more present in my body and with the people that I love. I had many different types of support in the past (meditation, therapy, acupuncture, yoga, etc.) to stay in balance, but coaching with Tanya and using the Therapeutic Meditation Process and guided practices feels like the missing link in my healing process. Her process brings together the best aspects of Eastern philosophy and Western psychology into a super easy to use method. The impacts are immediate and deep. On top of all of that Tanya's kindness, patience and insight keep you feeling supported through the entire process. I feel I am gaining skills and tools that will benefit me for a lifetime!
I feel empowered and healthy!
What a blessing it has been to work with Tanya Penny! Following a diagnosis of MS in June of 2013 I found myself overwhelmed. Along with the diagnosis I was given a  recommended list of drug therapy options and all of the crazy side effects attached to those. Yikes! I wanted to heal but I knew I did not want to put those drugs into my body. A good friend recommended I work with Tanya right away. Coaching with Tanya has not only been healing for me, but the positive energy and attitude the guided T.M.P. practices and  mindset coaching have instilled in me has been contagious with my husband and so many of the people I surround myself with. I feel empowered and healthy! Aside from treating the MS symptoms I am thrilled with the confident and positive person my work with Tanya has allowed me to become. Thank you Tanya! You are a blessing!
Brooke Howard
Music Educator and Musician
Disclaimer: The information, materials, and attachments contained herein are designed for educational purposes only and may not be reproduced in any manner or format without specific written permission from Tanya Penny, and/or Yoga for Healing, PLLC. This information is not designed or intended to provide guarantees of any kind nor to be considered medical advice, medical diagnosis, or medical treatment. Tanya Penny, and/or Yoga for Healing, PLLC., and any and all associates of Tanya Penny, and/or Yoga for Healing, PLLC., shall not be responsible or liable for any medical, financial, or other claims inferred from these materials. You are solely responsible for continuing with your own medical treatment and care. Any statements have not been evaluated by the Food and Drug Administration. Results are affected by a number of factors over which we have no control. Where specific examples are quoted from individuals there is no guarantee implied or otherwise that you will do as well. In the event that you use the information for your own health, you are prescribing for yourself which is your constitutional right and for which the author and publisher of this program assume no responsibility. The information is provided for educational purposes only. It is not intended to replace or substitute for conventional medical care, or encourage its abandonment.