Connecting with The Divine You™
Audio Program
Disconnection from self is the #1 cause of anxiety, depression, weight, pain, or illness. You may be disconnected from your true self due to: working or doing too much (Superwoman Syndrome), people pleasing, past trauma or other life challenges.
Perhaps you also struggle with a relentless inner critic that is constantly judging you as "not good enough", lovable, worthy or deserving. Learning tools to re-connect, acknowledge and accept all parts of you (PLUS making time to use them) is essential to healing AND having an abundant life of health, peace, and happiness.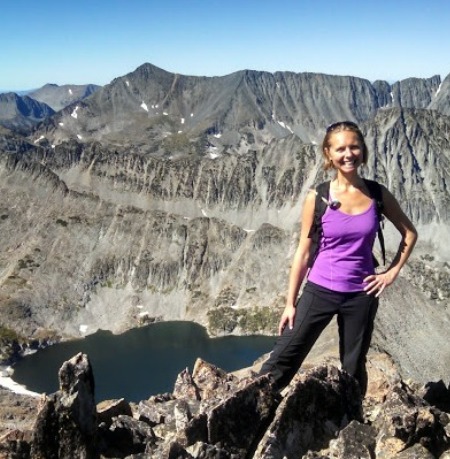 I'm, Tanya Penny, Self-Love Catalyst, Vibrant Body & Abundant Life Coach, and it is my purpose & passion to share with you the process that has helped me and hundreds of others to heal anxiety, depression, weight, pain, chronic illness, connect with & accept yourself, attract loving relationships, receive more money, fully live your passions & purpose, and even grow a successful business with balance and relative ease.
In this program you'll learn the powerful Therapeutic Meditation Process (T.M.P.): self-acceptance & reflection tools, writing/journaling exercises, mind-body healing philosophy, easy to use guided meditation practices (especially helpful if you struggle with "normal" meditation), PLUS many other tips to connect, accept, heal & receive all you desire.
"Connecting with The Divine You" is your foundation for health, healing, and happiness.
"Connecting With The Divine You" Program Benefits Include:
A deeper level of connection with yourself & your "something bigger"
Increased self-acceptance, trust & feelings of worthiness
Having more time & energy to nurture you- mind, body, spirit
Feeling more balanced, peaceful, & happy
A decrease in symptoms & illness (pain, fatigue, headaches, sleep issues)
Learn easy-to-use tools to release stress, worry & overwhelm
Tanya helped me more in a few weeks than others have in years...
I highly recommend working with Tanya! She has helped me more in a few weeks than others have in years. I had been suffering from grief, physical health problems from Multiple Sclerosis, and past trauma issues while also transitioning from my day job to my own business. It all came up! Once she introduced me to her mind-body healing tools most of my symptoms stopped almost immediately. It was like my spirit finally felt heard and no longer needed to scream for attention.
I have also had more clients sign up to work with me in 2 weeks than I had been getting per month. I plan to continue working with Tanya. Life is always changing and it's nice to have someone right by your side to support you. Thank you Tanya, for everything you've done to help me find my road to happiness.
Katy Costa
Holistic Health Coach
The "Connecting With The Divine You" Program Includes:
Receive six (6) audio lessons with wisdom, tips & tools AND five (5) guided T.M.P. practices with the self-connection areas listed above.
Once you purchase the program you will receive an email that will have the website url and link to set up a password for the membership site. You will then login and have immediate access to the membership site which includes all your audio MP3 downloads: lessons, handouts, guided T.M.P practices, and other resources to support you to connect & heal.
YES, I'm ready to connect, accept & heal.
| | |
| --- | --- |
| 1 Full Payment of $97 | 2 Easy, Payments of $57 |
*Questions? Please email me tanya@tanyapenny.com.
**Dive into all 10 Keys to heal & receive Vibrant Body & Abundant Life Mastery.
The missing link in my healing process...
It has been a mind-blowing experience to see and feel the difference after working with Tanya for only 2 months. My level of anxiety went from extremely high to almost non-existent. I feel more present in my body and with the people that I love. I have many different types of support in the past (meditation, therapy, acupuncture, yoga, etc) to stay in balance, but coaching with Tanya and using the guided T.M.P. practices feels like the missing link in my healing process. Her process brings together the best aspects of Eastern philosophy and Western psychology into a super easy to use method. The impacts are immediate and deep. On top of all of that Tanya's kindness, patience and insight keep you feeling supported through the entire process. I feel I am gaining skills and tools that will benefit me for a lifetime!
I feel empowered and healthy!
What a blessing it has been to work with Tanya Penny! Following a diagnosis of MS in June of 2013 I found myself overwhelmed. Along with the diagnosis I was given a  recommended list of drug therapy options and all of the crazy side effects attached to those. Yikes! I wanted to heal but I knew I did not want to put those drugs into my body. A good friend recommended I work with Tanya right away. Coaching with Tanya has not only been healing for me, but the positive energy and attitude the guided T.M.P. practices and  mindset coaching have instilled in me has been contagious with my husband and so many of the people I surround myself with. I feel empowered and healthy! Aside from treating the MS symptoms I am thrilled with the confident and positive person my work with Tanya has allowed me to become. Thank you Tanya! You are a blessing!
Brooke Howard
Music Educator and Musician
I am living proof that the mind/body way of healing is achievable...

Working with Tanya has been incredibly life changing! I have made so much progress in the last 16 months! I honestly feel that I couldn't have done it without her support and guidance and accountability. When we started working together, I'd just had a full hip replacement surgery at the age of 39 and this caused the Multiple Sclerosis to flare up and my doctor wanted me to start taking disease modifying drugs. I was also on medication for chronic migraines and a pain reliever for 15 years. I knew I wanted to heal and not use medications any longer. With Tanya by my side, I started to delve deeper into emotional healing and acquired many tools to support me.
After 15 years on my healing journey, I just had my first "normal" neurological exam!!! I am off all medications with no symptoms except fatigue when I overdo it. I am still working with Tanya to shift this "superwoman" pattern. I am further living proof that the mind/body healing and natural way not only works but is achievable by anyone looking to take their health into their own hands. I couldn't have done it without Tanya Penny. Thank you Tanya, from the bottom of my heart! I will be eternally grateful to you helping people heal the natural way.
Meet Tanya Penny
Tanya Penny, Self-Love Catalyst, Vibrant Body & Abundant Life Coach, teaches, empowers, and supports healers, coaches, and those who are ready to release your inner critic & fear, heal illness or trauma, SO you can create a healthy, balanced body and lifestyle, step into self-confidence TO fully live your passions, purpose AND the abundant life of ultimate freedom that you were born to live!
After struggling for 20 years with anxiety, pain, weight, and being diagnosed with Multiple Sclerosis, Tanya started searching for the root cause of it all and created Therapeutic Meditation Process to heal her body PLUS live her life of purpose and passion. Because of the profound transformation she experienced, she is devoted to supporting others to create the abundant life and business of your dreams. Tanya is an international coach and leader, teaching and supporting you through 1:1 coaching, virtual programs, and live retreats. Find out more about Tanya and her work at www.tanyapenny.com
Tanya loves to hike, camp, and travel. One of her favorite places to snorkel is Hawaii. In her own words "What we are most afraid is not death, but dying before we find, share and live our passions."